WE ACKNOWLEDGE THAT WE ARE GATHERED ON THE TRADITIONAL LAND OF WADDA WURRUNG PEOPLE AND HONOUR AND PAY OUR RESPECTS TO THEIR ELDERS PAST AND PRESENT.
And in Wadda Wurrung language we say kim barne barre Wadda Wurrung (this is the land of the Wadda Warrung). We ask that you respect and care for this land and in turn this land will look after you as was the case with our Ancestors for more than forty thousand years.
Strong Community. Strong Culture. Strong Country.
Connection to culture helps our people be strong, and assists the wider community to understand and embrace who we are. We build cultural connectedness with a range of our activities, but also with specific sessions and programs.
To contribute to community culture, we provide:
Cultural training and information sessions

Acknowledgement and Welcome to Country

Attendance at festivals such as Pako Festa

Language sessions
Currently, Wathaurong Aboriginal Co-operative offers Welcome to Country & Smoking Ceremony services to external organisations, performed by Tradional Owners of Wadda Warrung Country. You can request a service through this online form. Please note that not all requests can be fulfilled, and online forms sometimes get re-directed to junk mail - so if you have made an online request and have not had a response, please call our reception team on 5277 0044.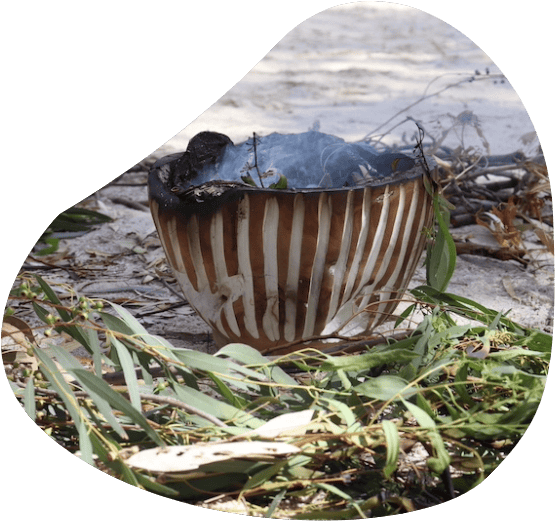 Acknowledgement And
Welcome To Country
Acknowledgement (by non-Traditional Owners) and Welcome (by Traditional Owners) to Country involves:
Explaining the importance and relevance of Aboriginal culture in today's setting

Welcoming at events and ceremonies
Why Do We Do Welcome To Country
Protocols for welcoming visitors to Country have been a part of Aboriginal and Torres Strait Islander cultures for thousands of years. Despite the absence of fences or visible borders, Aboriginal and Torres Strait Islander groups had clear boundaries separating their Country from that of other groups. Crossing into another group's Country required a request for permission to enter—like gaining a visa—and when that permission was granted the hosting group would welcome the visitors, offering them safe passage. For example, in some areas visitors would sit outside the boundary of another group's land and light a fire to signal their request to enter. A fire lit in response would indicate approval and welcome from the land owning group and often, on meeting, gifts would be exchanged. While visitors were provided with a safe passage, they also had to respect the protocols and rules of the land owner group while on their Country. Today, obviously much has changed and these protocols have been adapted to contemporary circumstances but the essential ingredients of welcoming visitors and offering safe passage remain in place.
The Wathaurong Aboriginal Co-operative Men's Group meet on a regular basis to have a yarn and connect with community. It's an opportunity for men to come together for social activities, cultural sessions and have a feed.
If you're interested in getting involved with Men's Group, reach out to Uncle Alfie Oram at alf.oram@wathaurong.org.au or call 0409 624 110.
Balert Bagoorrk - Strong Women
The Wathaurong Women's Group, known as "Balert Bagoorrk - Strong Women", meets every Wednesday at Forster Street between 12:30pm and 2pm.
The group is a supportive space for Aboriginal and Torres Strait Islander women to connect with other women and culture.
Activities include arts & crafts, cultural cooking, guest speakers, bingo/games and excursions and outings. Lunch is provided and tea and coffee is available
Our strong sistas are awesome. We are creative, intelligent women who bring up great kids, be good friends and partners, and be important members of our community.
Come and have a cuppa and a yarn!
If you would like to get involved with Women's Group please contact Michelle on 0428 619 284 or email michelle.gray@wathaurong.org.au